Less than two weeks to go until LEVEL UP 2023. For another year, our trusted partner AMD and AOC provide the equipment that's needed for outstanding gaming performance.
Since the first edition of LEVEL UP AOC provides us with the best screens in all areas of the gaming festival. They ensure that the games on the Mainstage, the streams and the other areas look perfectly crisp.
Here is the TL:DR of what to know about their screens. The series is called AGON by AOC, delivers refresh rates up to 360 Hz, brilliant colours, shortest reaction times, and is available in all formats - even Ultrawide Curved. This makes your gaming experience look better than real life.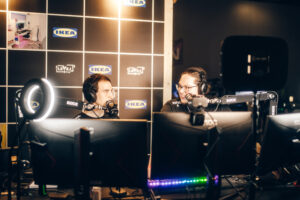 Matching to the screens our official PC Partner AMD delivers the computing power that is necessary to play current games with max settings. For more than 50 years AMD drives innovation in the fields of high-performance-computing, graphics und visualisation technology - and that shows. In the race for the fastet gaming CPU, AMD is clearly the leader and therefore the first choice for gamers with a desire for the best possible gaming experience.
Find more information about how AMD is at the forefront of tech development on the official AMD website,on the AMD Blog, on LinkedIn and Twitter.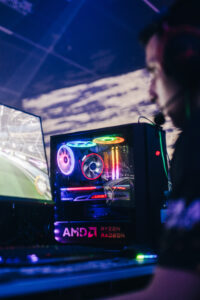 You don't have a ticket for LEVEL UP, yet? Click here to change that.