For another year, the Gaming Zone offers something for everybody. Here you will find returning favourites, like the Retro Area but also newcomers that will make 2023 another edition filled with novelty. The Cosplay Area dives deep into the world of Anime and Manga, and in the Free2play Area you can play your favorite games as long as you want.
The best thing: that is only a small preview from our program. We wish you a lot of fun exploring the ever-changing world of LEVEL UP.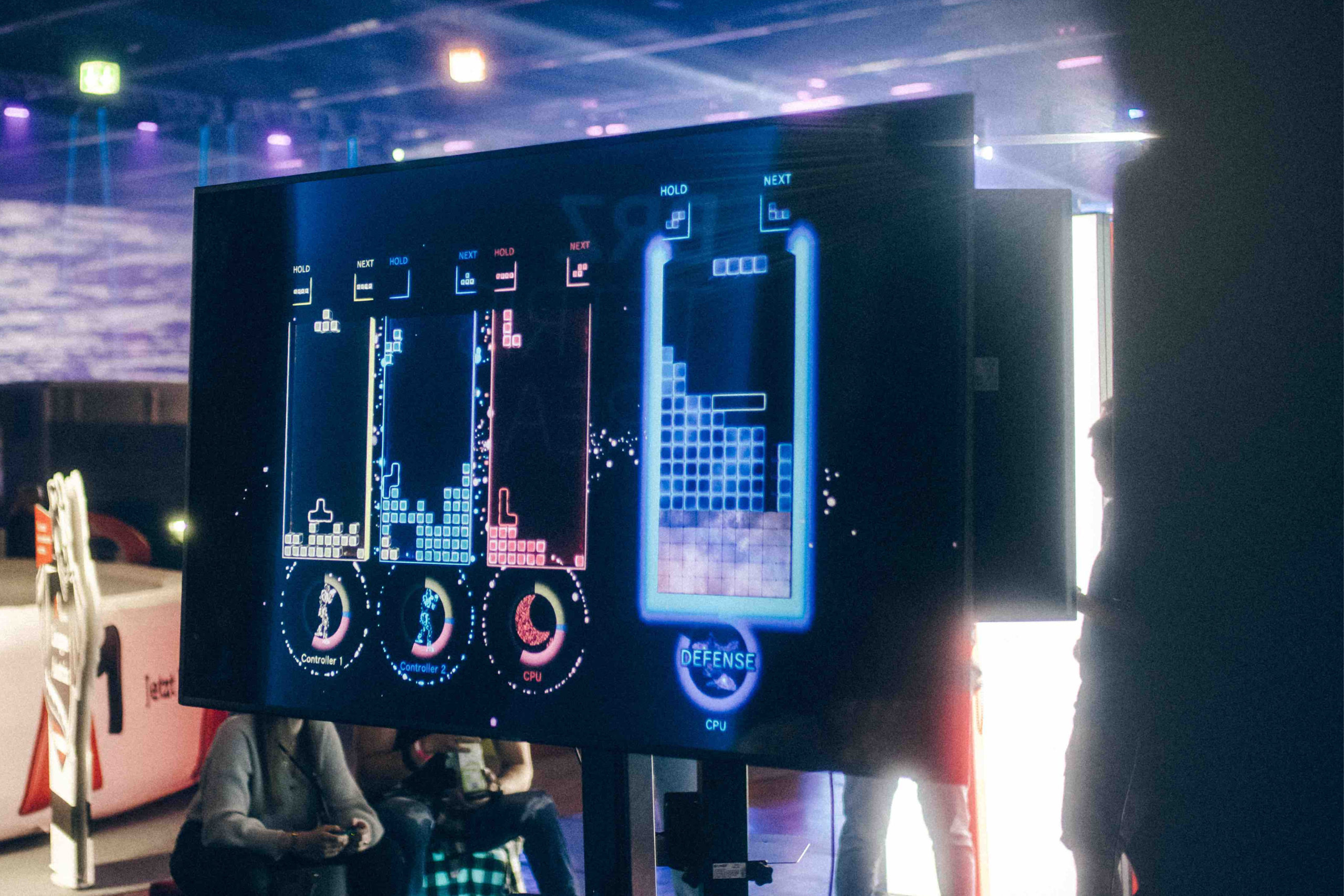 The BRZ is the IT market leader in the public sector and at the same time an exciting workplace for al IT talents, who want to develop applications and services for nine million people in Austria.
We develop and maintain Austria's eGovernment projects.
Do you want to play a round of Tetris Effect, the spacey new interpretation of the classic Tetris? Meet us at our booth and challenge our colleagues.
In the fast lane with high speed: Your Tesla Gaming Experience powered by Salzburg AG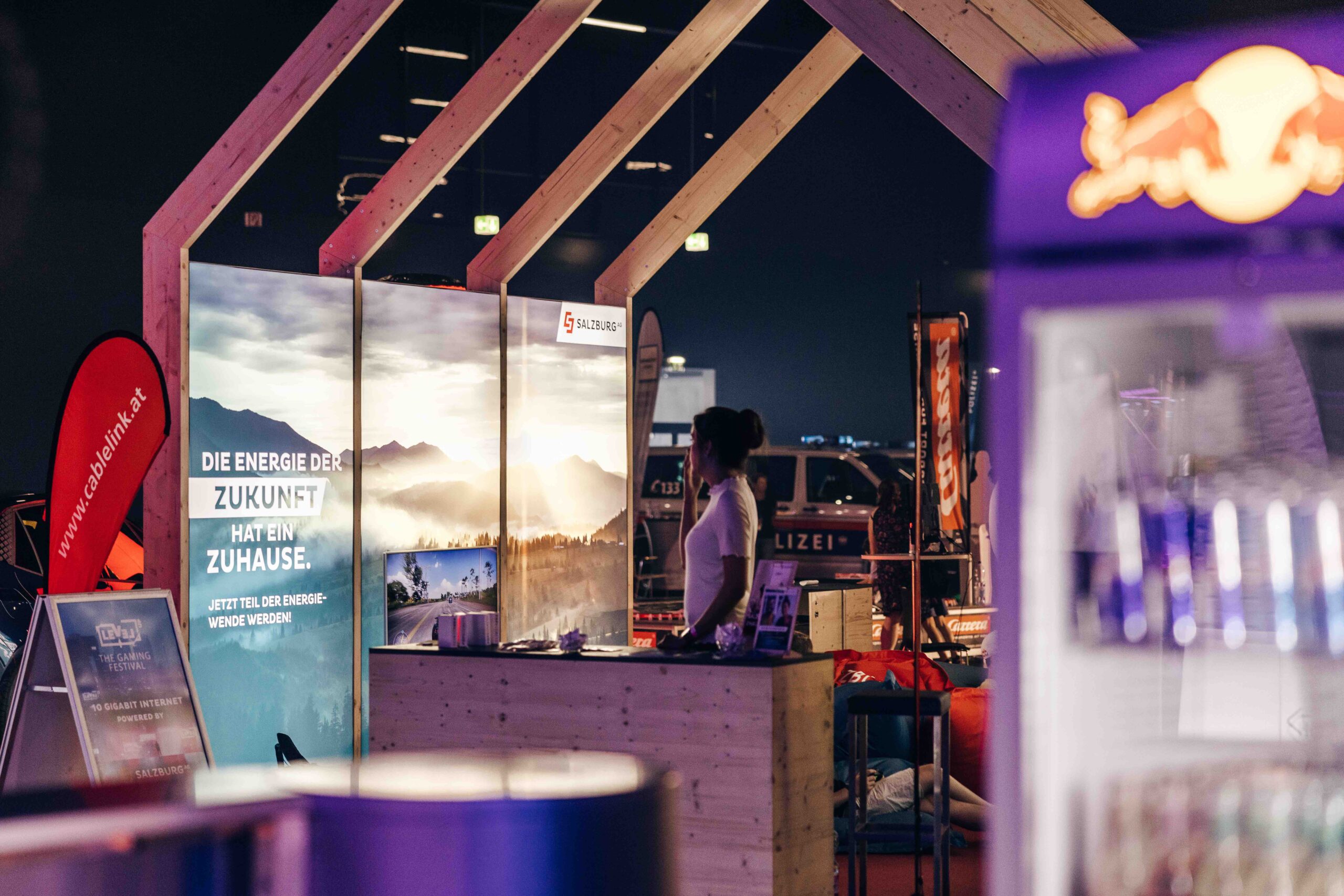 As a green tech company, Salzburg AG is combining high-performance high-speed Internet for gaming with another green tech business field for the first time this year: e-mobility. Drive one of the fastest production vehicles in the world and test a variety of video games on the most powerful gaming computer on 4 wheels at the Salzburg AG booth together with EVMoe.bility, the Tesla tuning company from Tyrol. Up to 10 teraflops of computing power enable gaming in the e-car at the same level as the latest gaming consoles. Salzburg AG provides the necessary Internet speed in the entire gaming area with a 10-gigabit fiber optic line. Minimal reaction times in the game and real-time gaming fun are waiting for you. Come by!
Red Bull For The Win Area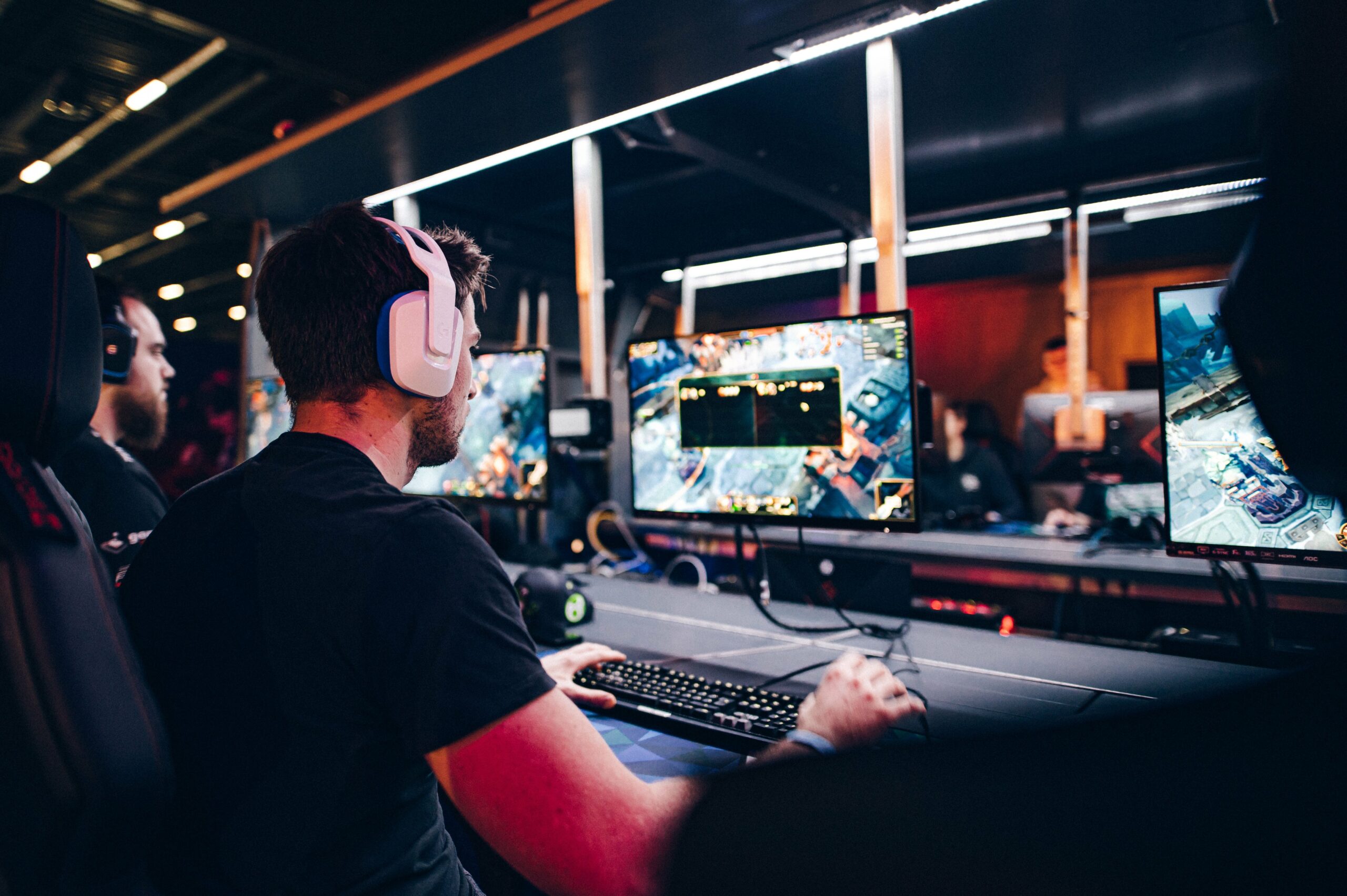 Red Bull For The Win holt Gamer auf die große Bühne!
Im Rahmen von LEVEL UP - The Gaming Festival sucht Red Bull For The Win die besten Gaming Talente Österreichs, die ihr Können am 15.7 in einem einzigartigen Showdown gegen Pros unter Beweis stellen wollen.
Wer sich den Sieg im Qualfier erspielt, erhält neben dem Platz im Finale ein exklusives Gaming Coaching, um seine Skills auf das nächste Level zu pushen.
In the Cosplay Area from Animix you find everything around Anime, Manga and Japanese pop culture. Here you can meet your favorite Cosplay-Stars , show off your own cosplay or participate in the Cosplay-Contest yourself.
Aircrasher DCS Exhibition Cup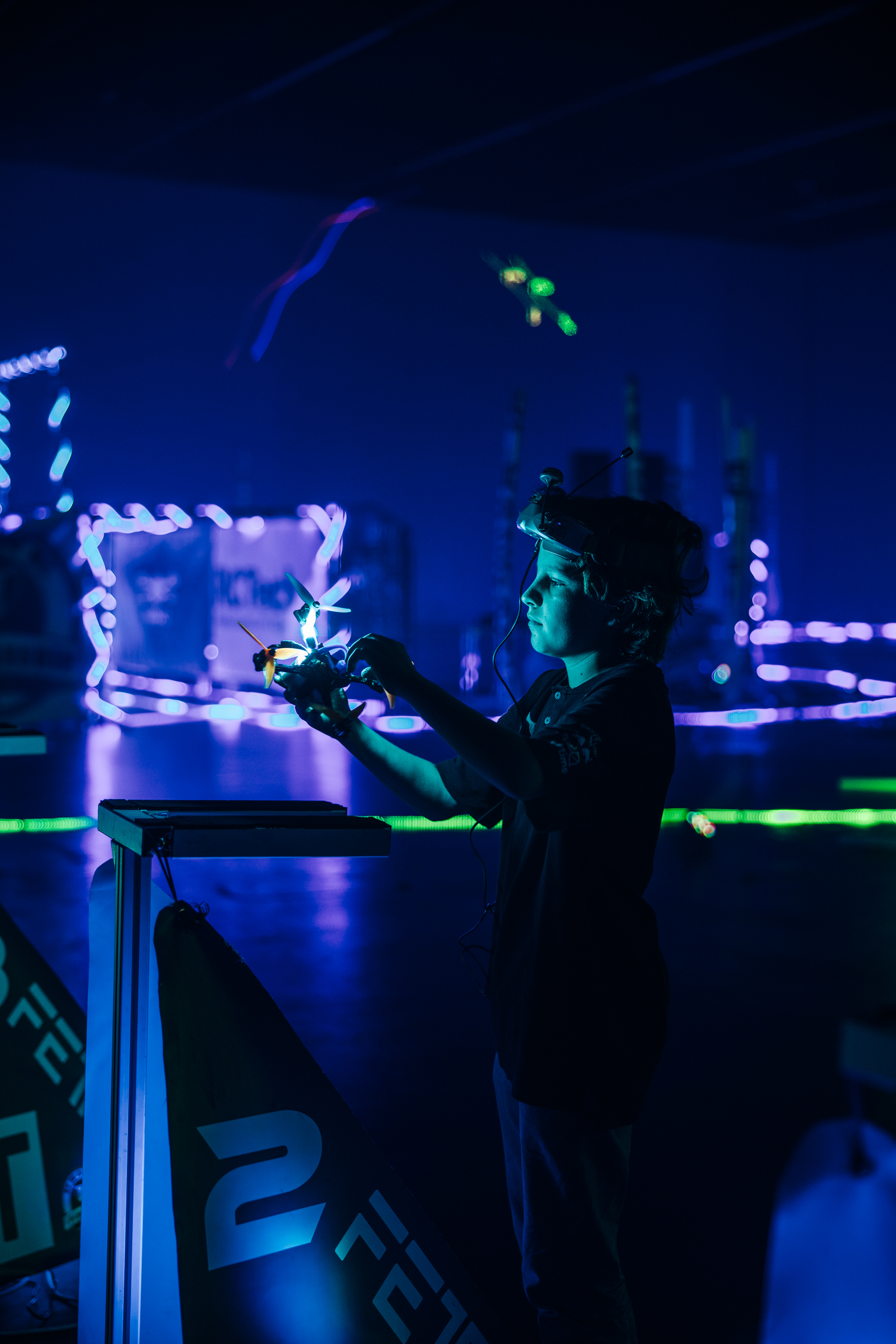 This year, one of four drone races of the DCS Exhibition Cup is happening at LEVEL UP. We are looking for the best pilots, who will be celebrated. Beginners and interested people are also welcome to dive into the world of Drone Racing.
Drone Championships, Drone Racing and FPV Racing? What's that?
The Quadcopter Racing, aka Drone Racing, is also called FPV Racing. "FPV" stands for "First Person View". The drones are equipped with cameras, which send their images directly to VR sets of the pilots. During the race, the pilots don't watch the drones from the outside but navigate the little racers as if they were sitting inside the drone. The drones have to be navigated through a parcours and are usually more agile and manouverable than non-racing drones.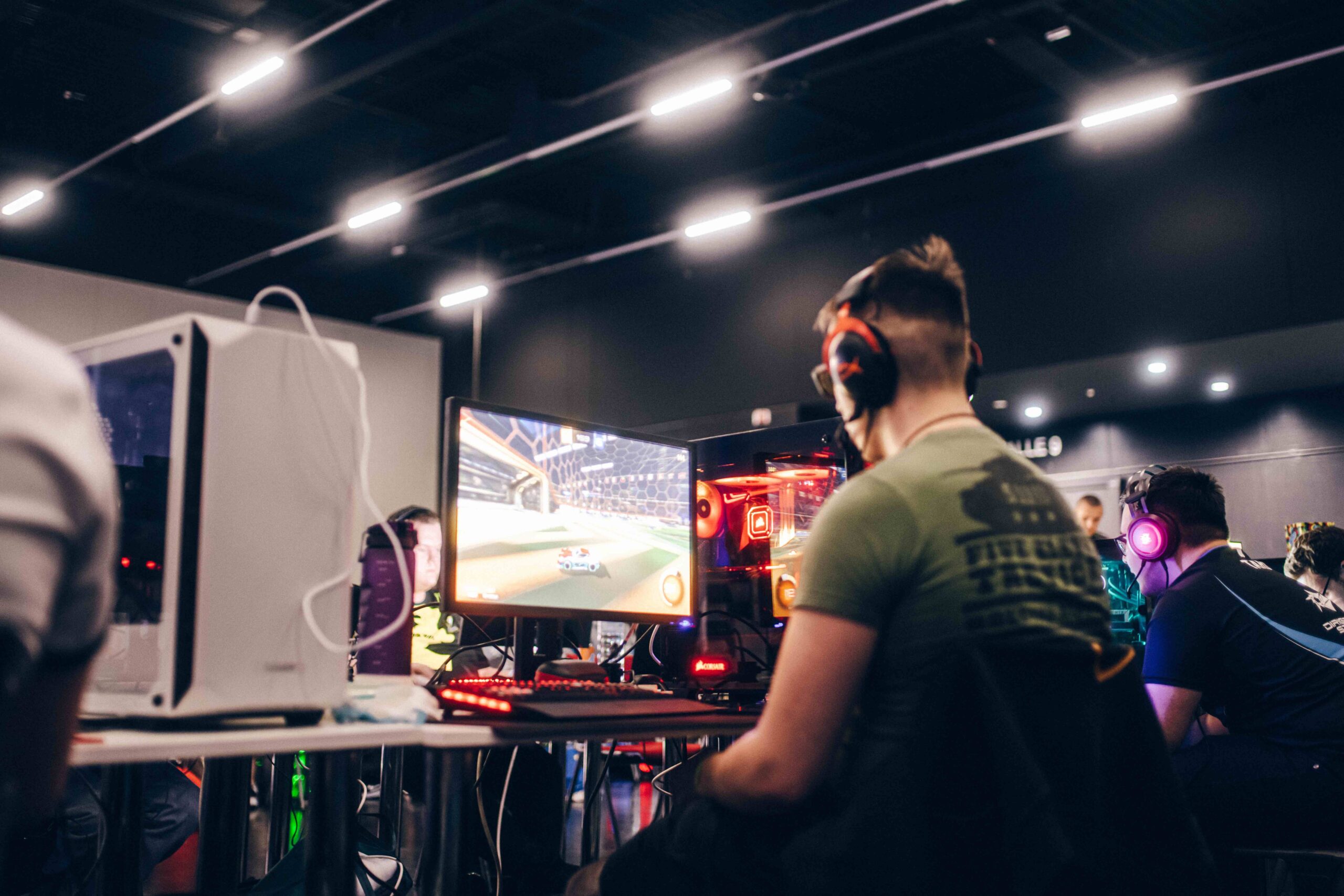 Die Free2Play Area ist der perfekte Treffpunkt für all jene, die gemeinsam mit neuen und alten Freund:innen a round or two with old or new friends.
Current titles and classics await you and will challenge your skills in between Mainstage visits and chilling with exhibitors and friends.
These games and more will be available:
Fortnite
Minecraft
Super Smash Bros. Ultimate
Fall Guys
Among Us
Alpine Gaming Fest und CardArena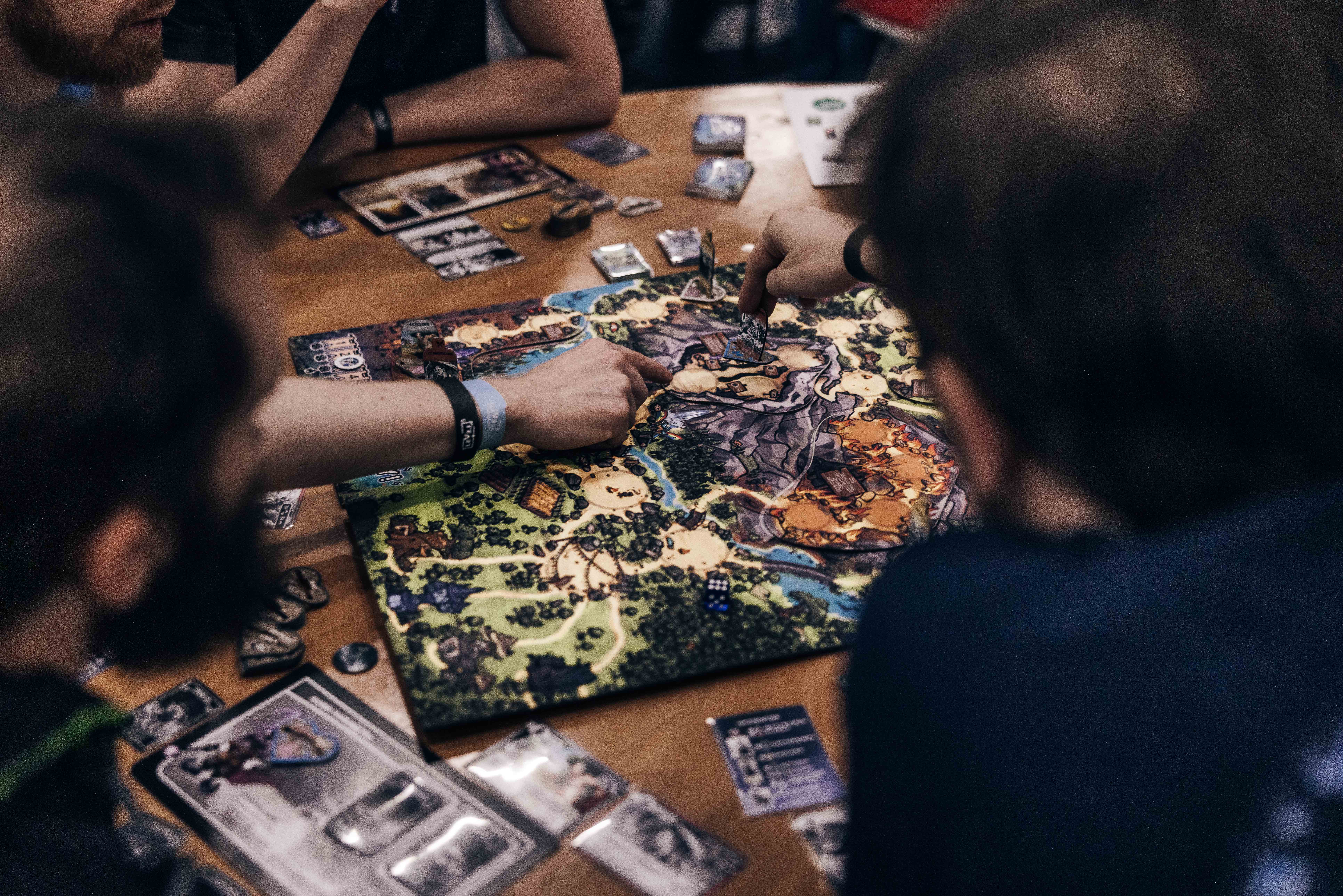 This area is a gathering of fans of offline games who want to play and chill with like-minded folks. Tabletop and card gaming tournaments will be happening here as well as board games, a trading card market and a lot more!
In the LEVEL UP Stream Letsplay4Charity will present part of the Mainstage program as well as gaming streams from well-known streamers and live interviews with exciting guests and exhibitors. Together with Letsplay4Charity we will take a look behind the scenes and show exclusively what is happening at LEVEL UP - The Gaming Festival.
The best thing: all live stream revenue and donations go directly to charitable projects!
Pure nostalgia awaits you in our Retro Area. Here you can play the cult games of the past decades, browse through magazines durchstöbern und vieles mehr! Das sind unsere Aussteller der Retro Area:
APC&TCP - Home of Amiga Future

 

Digital Talk - Das deutsche Diskettenmagazin für den C64
DragonBox Shop
Dr. Wuro Industries
FlippArena by RS-Pinball
Gameplan
Look Behind You
RETURN Magazin featuring Kautzner Computer Museum
Vintage Computing Carinthia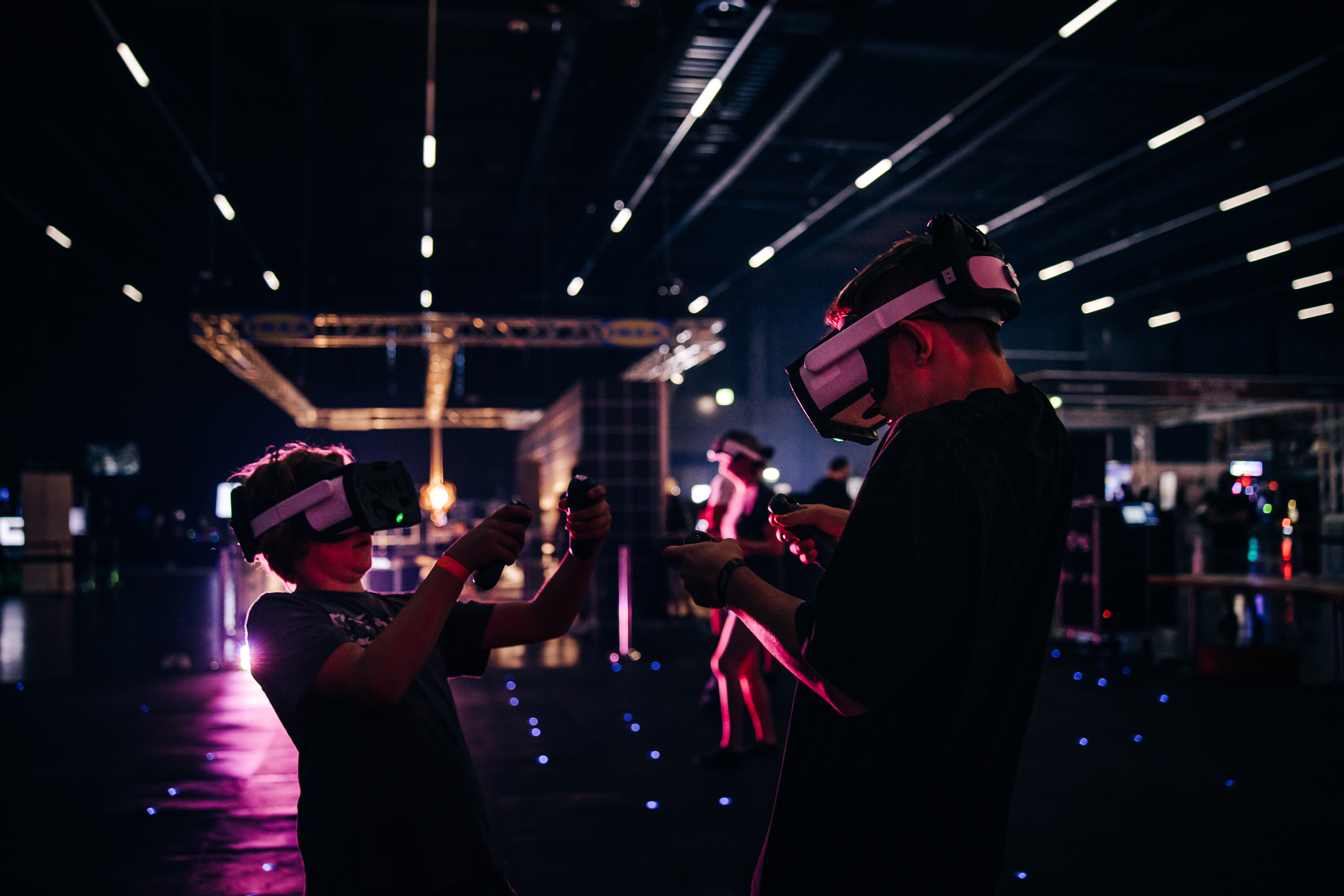 More Gaming Zone Exhibitors:
A1 

Glasfaser Experience

All For One Gaming Area
arplace - the world is our playground
Austrian Armed Forces - Virtuality meets Reality
Carrera
Commend International GmbH
FORUM 1 Gaming Area
Icaros VR
Indie Games Area presented by FH Salzburg
KTM Motohall
Letsplay4Charity
Morekats Rocket League Area
Meet #THESQUAD – CPLAY.gg
Munich eSports e. V.
Nespresso Roadshow
Nintendo Area

 

OOE-Esports RIFT by Hosttech
Polizei Salzburg
S-Pass Jugendkarte
Streamhouse
Ucan.eSports & A-ONE
Virtual Dojo Vienna's Fighting Lounge
Virtual Reality Arena by LosKrochn
VulkanLAN's Retro Arcade Corner
W&H eSports Lounge
YOU ARE EPIC - FIFA "BEAT THE PRO" AREA