LEVEL UP ICARACE World Championships
The ICARACE World Championships are happening for the second time on the LEVEL UP Mainstage. The yet unbeaten world champion Thomas Ebner, from Austria, will try to defend his title for the 6th time.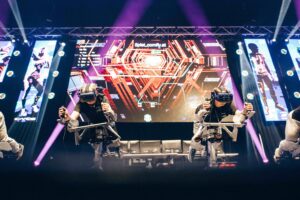 Street Fighter 6 Showmatch presented by Virtual Dojo Vienna
Two absolute Street Fighter 6 Pros will clash in an epic showdown and will demonstrate how good the game can be, when handled the way it deserves. 
MOREKATS MAYHEM #4 Rocket League Tournament
The semi-finals and the final of Morekats Mayhem #4 will take place on the LEVEL UP Mainstage.  The following teams were able to qualify for the semi-finals: 
German amigos
foreign
Morgen Vielleicht
Rebeccas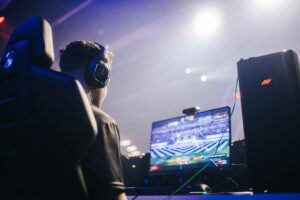 Cosplay Contest
At the Cosplay Contest we will see the best Cosplayers of the scene on the LEVEL UP Mainstage. A competent jury will judge the performances. You are a cosplayer? Then register for the contest and show us your best cosplay.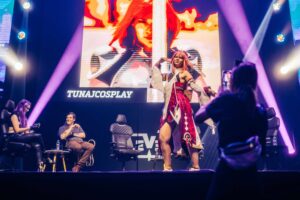 LEVEL UP X Veyla
For the first time ever a streamer will be live on twitch from the LEVEL UP Mainstage. Veyla will take you on a twitch trip and give you exiting insights into the world of a pro streamer. 
LEVEL UP SMASHFEST
At the LEVEL UP Smashfest national and international players collide in the ultimate test of skill. In 1-vs-1 matches one player advances through K.O. rounds. The loser is out. The semi-finals and final are happening on the LEVEL UP Mainstage. 
Here you can find all the infos and register for the Smashfest and the rulebook.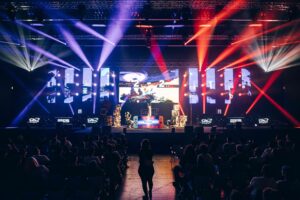 LudeCat
At LudeCat the best Indie Games will be presented. Publisher and developers introduce their games and interested visitors can try out the games directly on the LEVEL UP Mainstage.